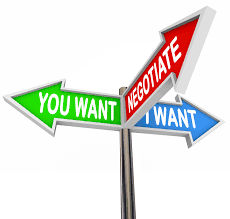 The Bargaining and Negotiations Team is nominated by the President and approved by the Executive Board. The Chair person is elected by and from its members.
We Love our PYLUSD Board Members!
Dear Colleagues,
Wednesday night, in the spirit of solidarity and leading by example, your APLE Executive Board voted to reduce their stipends commensurate with the same percent reduction to unit member's salaries as the proposed four furlough days. True, this is only a token gesture, amounting to only a few dollars because the stipends are actually small, but we believe that we should all be part of the solution equally. The APLE Executive Board was impressed with the action of the PYLUSD Board of Education on Tuesday night in following Eric Padgent's. lead to cut Board of Education stipends by the same percentage as unit member's salaries. We commend the Board for taking a leadership role in this matter. We appreciate the effort and dedication of our all of our members to make sacrifices during these difficult times.
Sincerely,
Linda
2016-2017 Tentative Agreement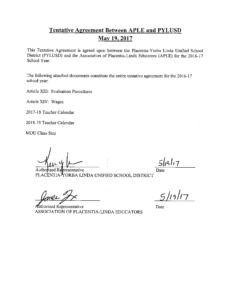 Click on image to read full agreement
2017-2018 Teacher Calendar – Tentative Agreement